We connect Visionary investors with amazing entrepreneurs to produce an incredible future for humanity.
SpaceFund: Funding the Future.
Dedicated Space Portfolio
Utilizing our unique insight and access to this rapidly growing field, SpaceFund is creating a diversified portfolio of the most promising startups in the new space ecosystem.
Expert Team
Technologists, investors, and business builders from the space and finance industries have united to provide the right expertise to create a space-focused venture capital firm.
Groundbreaking Market Intelligence
SpaceFund conducts ongoing research projects to provide market intelligence on the entire space startup ecosystem, with a special focus on market size, creation of new markets, financing, and exits. 
A Portfolio of Rising Stars

SpaceFund invests in visionary yet practical high-growth startups addressing the multi-billion dollar space markets that will both enable and benefit from the space revolution. We don't invest in "aerospace" and we don't chase "swarms" of satellites or drones. We largely avoid rockets (but we might invest in space transportation) and we don't invest in weapons.  We value integrity, humility, and pragmatism – even as we seek out the nimble, bold, and innovative. We also don't "fire and forget" when it comes to investing. We nurture, cultivate, and support our portfolio companies through every stage of their development.
The SpaceFund Reality (SFR) rating is designed to provide investors, customers, regulators, media, and the industry itself with a quick guide and assessment of players old and new in the various sub-sectors of the space industry. The SFR is structured to cut through the hype and get to the core information – who is who, who is doing what, and what are the chances of their success – in other words: Are they real?
Click on the black buttons below to view the available SFR databases.
Updates from the Frontier
SpaceFund doesn't just invest in space, we are active and engaged in the space revolution. From helping form the US and global conversation about our future on the frontier through writings, public appearances and engagement in strategic planning and policy formation, our leadership team is not just on the front lines, we are helping plan where the next fronts will be in an industry that is literally taking off.
We will occasionally post a few of these events and writings. Join our mailing list to stay updated.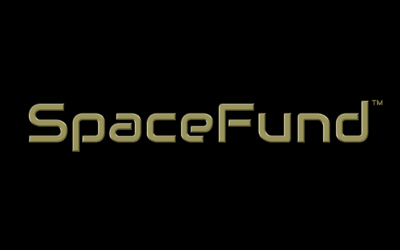 SpaceFund Venture Capital Announces First Close of Second Fund Space Investment Company Taking Off April 06, 2021 | Houston, TX | Newswire. SpaceFund announced it has reached and surpassed the planned first close of $5 million for its $20 million BlastOff Fund today....
read more